How to buy a guitar for someone else when you have no idea what to look for.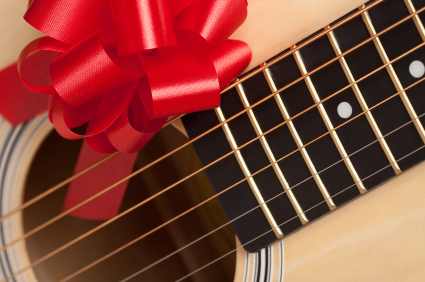 First of all, let me applaud you for your cool gift idea.  It's not something you'd usually think of unless the child/friend/mate you're buying it for has expressed an interest in it.  So you can't go wrong on that front.
But now that you have the idea, maybe you've realized you have no idea what to look for.  I'll do my best to round up every bit of knowledge I have on the subject to make the buying process easy for you.
I'm going to assume that this guitar is for a beginning guitarist.  Buying for an experience guitarist is a little more involved because the've probably developed some specific tastes in guitars.  At the end of this article I'll give a little advice on buying for the experienced guitarist.
Deep breath…. Let's go. Continue reading →